IF YOU DOWNLOAD SOME DOCUMENTS AND IF YOU PRESENT THEM ON OTHER WEBSITES OR FORUMS, PLEASE DO NOT FORGET TO MENTION THEIR ORIGIN..
.


The book (click here to see details) on the GTV6 is now available (only in french, sorry) in bookshops. A lot of unpublished data and pictures will be included with Luigi's interview, all the story of each chassis of the french Production championship (due to Alexis Walter), etc. Many documents are coming from the present website and I also personally wrote some chapters.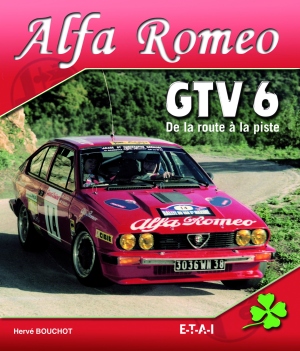 A very nice nice book dedicated to the Alfa 75 (click on the link) is published by a dutchman : 264 pages and about 900 documents. This is a limited edition. Sale conditions are available here .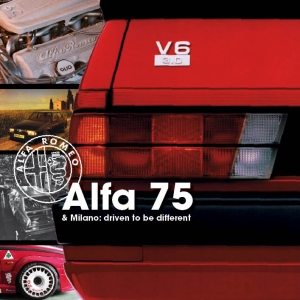 01/06 : (GTV6) new articles on french Production Championship, new ads and new book.
*31/03 : (GTV6) Carlos Reutemann tests the GTV6, brochure from holland, micro-sheets
* 25-27/02 : (GTV6), once again a huge update of the "racing" section. Translation in italian has started! "Home page" and "general presentation" are available in italian.
*19/02 : (GTV6) : huge update of the "racing" section, in rallies (new heads : rally-cross and hill climbing ) and on tracks. about 20 pictures added (Goudezeune, Loubet, Rigollet, etc) and about 10 articles added!
*04/02 : (GTV6) : new ads , 1 article about the GTV6 3,0L and 1 road and track comparison ( Andy Rouse GTV6). Relooking of the competition page.
*31/01 : (GTV6) voor onze nederlandstalige vrienden : 3 nieuwe magazines.
*28/01 : (GTV6) nouvelle présentation de la page de "présentation générale" qui me permettra de développer les sujets "Alfetta GT" et "GTV 2.0" prochainement. Un article "tuning" sur la GTV6 (550 cv)! ONLY IN FRENCH AT THE MOMENT...
*23/01 : (GTV6) several new magazines (in german, in italian).
*14/01 : (GTV6) huge technical update : electrical system , wiring diagrams year by year, manual about engines (on request), technical specifications manual (USA). New color chart (USA) and new catalogues (USA)!
*07/01 (GTV6) about the color AR545 (opale metalic ), belgian rally championship 1984. New pictures of "your GTV6"